Judi Nikoleski is a multi-award winning textile artist based near Lake Macquarie in New South Wales, Australia. Her work has received multiple awards for surface design, creative use of dyes and pigments, textile portraiture and landscape. Two of her art quilts have been selected for the Best of Show Acquisitive Award at the Australian Cotton Fibre Expo. Many of her wall art pieces have been purchased by private individuals.

Since 2007 Judi's creative art quilts have been exhibited in twenty five group shows in NSW, Victoria and the USA, including two juried exhibitions at the Manly Art Gallery NSW and two solo exhibitions in Newcastle, New South Wales.

Judi immersed herself in the making of creative textiles after a career change from working in publication and internet design. She had always loved working with fabric and sewing and the change was a natural progression. She built upon a solid foundation in graphic design and illustration by attending multiple courses in creative textiles. This was the impetus for her many series of unique art textiles which incorporate felting, dye painting, silk screening and many other textile techniques combined in unique ways.

Contact Judi Nikoleski via email:

Or contact Judi on her Facebook page via the link at the bottom of this page.
Judi's art quilt CAUGHT BY THE CHANGEABLE ELEMENTS won the Best of Show Acquisitive award at the Australian Cotton Fibre Expo in Wee Waa, near Narrabri NSW. RAINBOW VINES on the side is also her work. 2017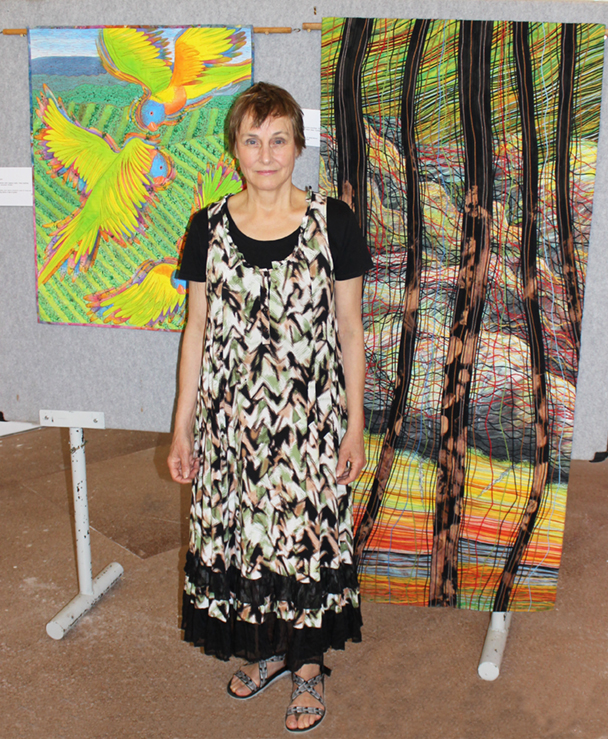 Judi with TENDER TREES 1 & 2 in Artspace Wickham NSW, experimental work with resisit silk screen.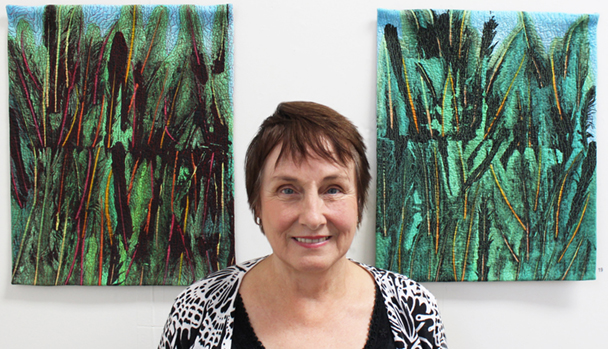 Judi Nikoleski hard at work experimenting with Marie-Therese Wisniowski near Lake Macquarie NSW.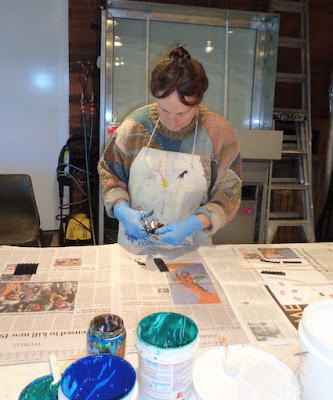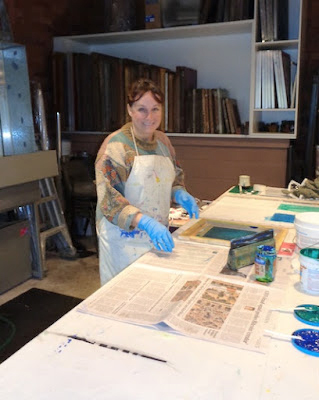 Textile art work in CONNECTIONS - solo show by Judi Nikoleski at Timeless Textiles Gallery in Newcastle.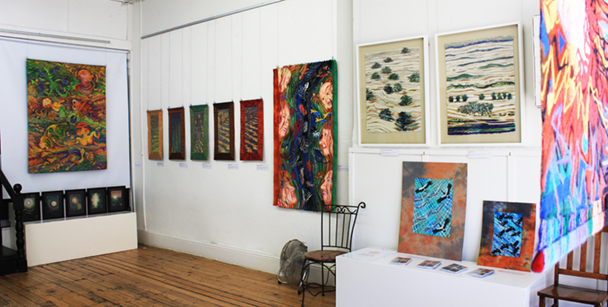 SINFUL?, one of the wall hangings in a solo show at Timeless Textiles Gallery in Newcastle NSW, together with the MORNING SUN series of small felted works.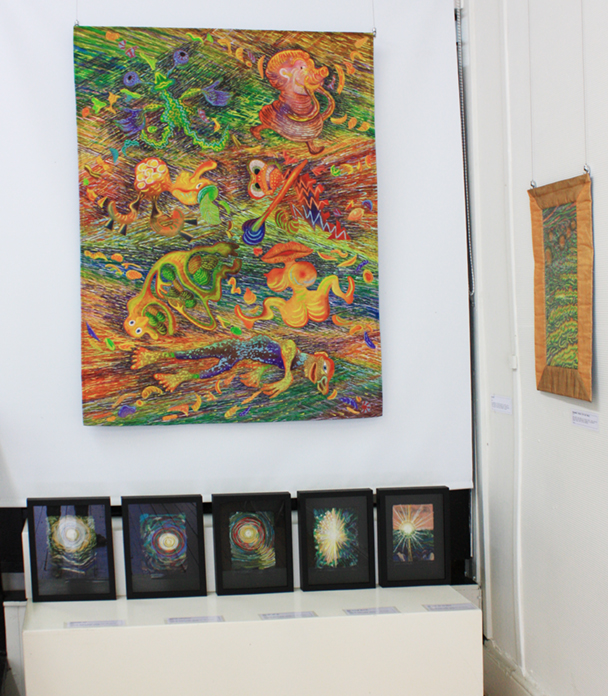 Some of Judi's framed felted landscapes.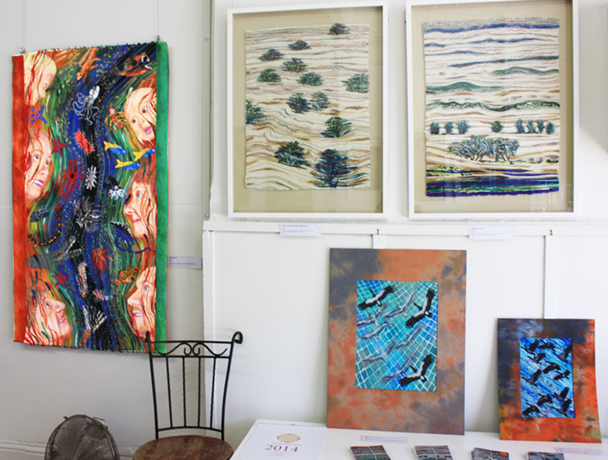 Judi with fellow textile artists. Her dyed and embroidered works are on the wall.